This guide will help you get setup to sell on Shop.Locorum and begin taking advantage of the thousands of London locals that already trust Locorum; and the tens of thousands of dollars in free credit Locorum gives away to spend here every year.
Welcome to your newest sales channel, built specifically for small businesses owners just like you.
Over ten thousand locals already trust Locorum for all things local. Sign up and your business can access our growing community for free.
in local business stimulus. Local professionals have teamed up to inject over $200k into businesses just like yours through Locorum Rewards.
We have a commission structure built to suit all sizes of business. From retailers to restaurants, there's an option for everyone.
Easy 3-Step Sign Up
Just complete step one and we walk you through the rest
Use the button below to sign up your business. You setup login details and we ask for some basic contact information. Then you will have access to your vendor dashboard. (2 mins)
Once you fill out your contact info you will be sent the Locorum Shop Terms of Use - just a basic document outlining how sales work on Shop Locorum. You will need to sign and return this before you can be approved as a vendor. (15 mins)
Last, you will upload your products. This is done through your vendor portal and if you have a Shopify store you can simply connect it and your products will automatically be linked! If not, don't worry you can upload your products in the dashboard. (1 Hour)
To make things easy on you (and on us!) in order to sell on Shop Locorum there's a few boxes to tick. These requirements keep the sale process smooth and these are easy to setup if you don't already have them. These are all outlined in detail in the Locorum Shop Terms of Use you will receive when you sign up.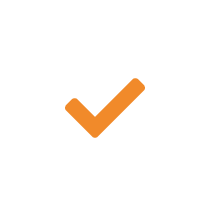 Vendors must have a paypal account.
We automatically pay you for your Shop Locorum orders through your PayPal account.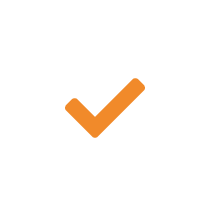 Vendors must offer a 30 day return policy.
For all products where returns are feasible we require you to offer a 30 day return policy to all Locorum customers.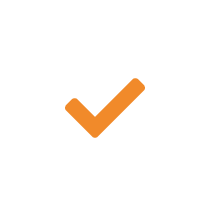 Payments are made at the end of the return period
In order to provide the best service to you and to customers. Locorum pays out commission as soon as the 30 day return window is up. In the event of a return, you simply mark the product returned in your dashboard and we refund the customer.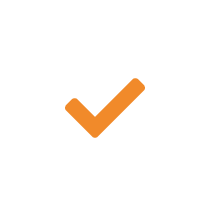 Vendors provide timely customer service
We love our customers and we know you do too! We encourage Locorum customer inquiries to be replied to within 24 hours.
If you have any questions about selling on Shop Locorum don't hesitate to reach out to our team at shop@locorum.ca
No problem! If you're a service based business you can sell "gift cards" on Locorum. Let's say for example you are a home renovation business. You list a $500 gift card for your services on Locorum. John Doe who has $500 in credit from our Rewards program buys your gift card. He can apply this as $500 off his new bathroom renovation worth $9000. Locorum pays you the $500 less, for example, 20% commission of $100. Your lead for the $9000 job cost around 1% of the total revenue.
Same can apply for example a yoga studio selling membership packages. List a 4-week intro package on Locorum, Jane Doe can buy this and we pay you the cost less commission. Jane loves your studio and renews a membership with you directly. Your commission to Locorum for the lead is a small % of the total revenue we helped generate.
This is how we're helping all types of businesses reach new customers.
All the orders are fulfilled by you, the vendor. But Locorum takes care of the shipping!
When you marked an order fulfilled in either your e-commerce store or Shop Locorum Dashboard, a pickup is triggered and our local courier will come by within 24 hours to pickup the order. Easy as that. If you're quick on the trigger, in some cases your packages will be delivered to the customer the same or next day, for free!
Do I need to qualify to sell on locorum?
The only qualification you need to sell on Locorum is to be a local business! The above requirements are simply in place to streamline our service to you and our local customers.
What Commission does Locorum Take?
The entire mission of Locorum is to support you, small business owners! We understand every business is unique and a one-size-fits-all approach to commission would exclude so many local businesses we love and want to support. We have a standard commission structure based on industry and business size. Your commission structure will be included in the Locorum Shop Terms of Use document sent to you during on-boarding. Check out section E in the document to see commission.
What if my business doesn't sell online?
Well then this is a perfect opportunity for you! Maybe you want to sell gift cards to your restaurant, massages at your spa or maintenance services for people's homes. Shop Locorum is here to give you a platform to sell online and to send thousands of people to your products; whether thats a physical product or anything else.
We can work with you directly to see if Locorum can be a good fit for you. Just reach out to shop@locorum.ca.
How do you give away free credit to people?
Locorum is a local company ourselves, just like you. Through Locorum Rewards we partner with London's top real estate experts and when Londoners move or refinance using Locorum Local Professionals, Locorum gives them shop credit to spend in the store. This amounts to over $200,000 annually that locals have to spend in Shop Locorum on businesses just like yours.
How do I manage gift cards?
We made the gift card process as easy as possible. When a customer purchases one of your gift cards, you and the customer both receive an email with identical information, including gift card value and order number.
You can enter this in your database, CRM or contact the customer to issue them a specific code or your gift card - however you like. You have the option to mark the order fulfilled to complete the process.
Gift cards are also paid out immediately, so no waiting 30 days for the return policy on these sales.
I'm a restaurant, can i join?
Yes! Our food section is one of the most popular places locals search. You can list your gift cards on Shop Locorum and find new local customers.
X
Sign up to be a vendor on
Shop Locorum